Page Updated: 10/23/2020 12 noon

Peconic Bay Region of the
Automobile Club of America
——————————————————–
Important Club Meeting:
Save The Date!
Sunday Nov. 21, 2pm-4pm
Hotel Indigo
West Main Street/Rt.25
Riverhead, 631-369-2200
Important Message and Notice from Club Secretary Janey Lowry:
Hello Everyone!

Well here we are….it's already October, where did the time go? Hope this note finds you well.

This is a "please save the date" letter! Mark your calendar……………….

Sunday, November 21st from 2-4PM

Hotel Indigo, 1830 West Main Street, Rt. 25, Riverhead, NY 11935

631 369 2200

***Lite fare will be served and a cash bar will be available.***

This important date is our first (and maybe last) meeting of the PBR in a long time! As your Secretary, I'm responsible for filling out the National AACA forms regarding the Officers of the Club for 2022. We need a President, Vice President, Newsletter Editor, and Events Chairman immediately! Other positions are also available!

Please…consider helping out! It would not be that big of a responsibility if we cut the meetings down to only four times a year. There will be a lot to discuss….bring your ideas and enthusiasm! We are a great group of people and can pull this together! Hope to see you there!!!!

Sincerely,

Janet Lowry, Secretary & Membership

Peconic Bay Region, AACA

Cell: 631 438 9294

Email: [email protected]

RSVP APPRECIATED

If you could please let me know you are coming, that would be helpful
——————————————————–
President's Message, March 15, 2021
Well it looks like we are slowly coming out of the woods with this pandemic….. lets hope.
Steve and I are currently working on the permit approvals for our Hallockville Show in September from the Town of Riverhead Clerk's Office, Riverhead Town Fire Prevention and the Suffolk County Dept. of Health.
There really is not much going on with Southold Recreation Center still closed to us for our monthly meetings and Kathy Haynes does not have enough to print a Blue Smoke. I sent out an email and mailed to those who do not have email addresses a letter on January 6th, it just came to my attention that a few of you did not receive this correspondence. I am sorry if you were one we missed, we are looking into the oversight.
For all the members asking, yes it is true that I moved 600 miles away, but I did not just throw everything in Steve's lap. If our club was active with monthly meetings, I would have resigned but Steve and I discussed him taking over and the conclusion was to leave everything as is. I will be stepping down as President after the Hallockville Show.
We are just as anxious as you are to get back to normal. Once we get the approvals and the OK to have our show (hopefully with enough time for all the preparations that are needed) we will do everything to make it a success and hope we have the support of all club members.
As I previously stated Kathy Haynes will be needing help with the Blue Smoke once we get back to business. Most AACA Clubs are in the same dormant situation that we are in.
We still need members to step up as volunteers and for our new slate of officers in the near future. If anyone would like to discuss anything please feel free to call me on my cellphone 516-319-6607.
Thank you.
.
——————————————————–
Read this great article from Old Cars Weekly featuring a car owned by our very own PBR members Tim & Marjorie Hallowell!
——————————————————–Please note some Important Car Show Related Notifications:
——————————————————–
Cutchogue Lions Club is having its 50th annual car, motorcycle and military vehicle show, charity fund raiser.
Due to the corona virus the show has been postponed from Sunday, June 28, 2020 to Sunday, October 4, 2020 at Pindar Vineyards located at 37645 Main Road (RT 25), Peconic, NY 11958. Thanks for your support!
---
Peconic Bay Region AACA Hallockville Farm Museum Meet
After much deliberation and discussion, the Officers and Directors of the Peconic Bay have decided to CANCEL this year's Hallockville Farm Museum meet that was scheduled in September.
Many factors contributed to this decision, which did not come quickly or lightly. With the current closure of both Riverhead and Southold Towns, obtaining permits was proving to be a daunting task, and we have no way to know what restrictions they might place on our event.
Also, the anticipated continuation of Social Distancing left in question the number of cars as well as spectators and sponsors for a Car Show such as our Hallockville show, that was historically popular and highly attended.
As we hope the COVID-19 situation is lessened and resolved througout the year, the PBR Board hopes to find alternative ways for our Members and the Classic Car Community overall to enjoy, display, and promote, our beautiful cars to each other and to the public.
Our best wishes to our Members, their families and friends, and to all of you who enjoy and support Car Shows across Long Island and beyond, with continued health and happiness through this crisis. And our sincere thanks to the Hallockville Farm Museum for always supporting and hosting our annual show as we hope to resume it there next year.
---
PBR General Membership Meetings
Cancelled Until Further Notice
Please note that our general membership meetings
have unfortunately been cancelled during the COVID gathering restrictions.
However Janet Lowry has a terrific suggestion:
"Use this time of self-isolation as an opportunity to work on your classic
car(s) or finish all those projects you thought you would never get to!
Better yet, how about writing a short story for "Blue Smoke?"
*****************************************
!!!!!!!!!!!!!!!!!!!!!!!!!!!!!!!!!!!!!!!!!!!!!!!!!!!!!!!!!!!!!!!!!!!!!!
A Visit to the NOTO Car Collection…
WOW!
AMAZING!
GREAT COMPANY!
The attending membership were dazzled by the NOTO Collection!
---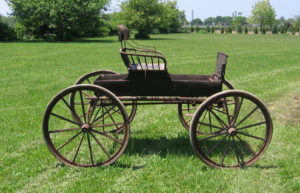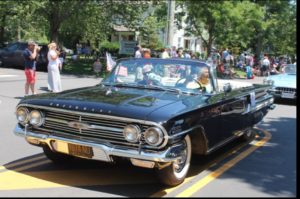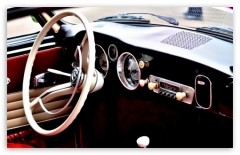 Also Visit and Like our Facebook Page!

ANNOUNCEMENTS:
Check out out calendar for some great roadtrips to private collections!
The PBR-aaca is the Antique Automobile Club of Americas'
Official chapter for the eastern end of Long Island, New York.
New members are always welcome.
We have monthly meetings, meets and host an annual car show on the North fork of Long Island.
Feel Free to explore our new Site, Scroll over menu choices for pop-downs!